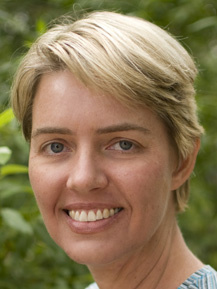 PhotoGraphic Artistry and Publishing and Heather J. Kirk

Heather was the Guest Artist for Phoenix Home and Garden Magazine's April 2011 Garden Issue.
Literature, photography, digital art, graphic design and project management services, and multimedia presentations 'of purpose' using music, visuals, motion, poetry and creative non-fiction, humor, education and hope through the trials.
Graphic Design and Project Management clients include authors, screenwriters, small business owners, Clan Gregor and an expert witness. Services include: graphic design (ads, book cover and book layout design, business cards, brochures, logos, posters, etc), editing and logic proofing, "idea manager" and marketing conceptualization, evaluation of unintended consequences.
The power and flexibility of computers allows for a new style of art and photography. PhotoGraphic Artistry includes both pure fine art photography and digitally modified images by Heather Kirk. Manipulation of photographs sometimes provides subtle enhancement, while at other times takes the idea of "photography" the the extreme of unreality.
We can work together to make real your vision of the custom fine art photography and digital art to a roorn in your home or a hospitality or corporate environment. All images can be printed on Photographic Paper, for a vivid clean look, and on Canvas, giving the image a painterly quality. Watercolor paper creates another beautiful effect completely. The image itself often dictates what works best.
Art and literature by Heather Kirk is available through our on-line Shopping Cart, or via e-mail, and snail mail. Contact us as well for multimedia presentations on a variety of intercultural, social, spiritual, and mental health issues.
ARTS RESUME
PHOTOGRAPHY/GRAPHIC ARTS:
Selected Solo Exhibits:
< Jackson Street Studios, Art Detour, Spring 2009
< Off Madison Ave, Tempe, AZ, July – September 2007
< Lumbré Gallery, Grand Avenue Phoenix First Friday, December 2006 - January 2007
< "Forgotten Landscapes," @ Central Gallery, Burton Barr Central Library, Phoenix, AZ, April 2006
< Contemplative Art Walk at Trinity Cathedral, Phoenix, AZ, July 2005
< Fair Trade Cafe, and Phoenix First Fridays Art Walk, "Exposed Series," July 2005
< May/June 2005, "Exposed Series," The Orange Table, Scottsdale, Arizona
< "The Beauty of Purpose," Shadow Rock Congregational Church, Phoenix, Arizona, January 2005
< Barnes and Noble, Starbucks Authors Cafe Art Exhibit, Scottsdale, Arizona and in-store book reading/signing, May 2004
Two Person Shows:
< Gammage Auditorium, Arizona State University Public Events, Tempe, Arizona, Summer 2009 and August 2005
Selected Group Shows:
< de Young Museum, Art Slam Group Show and Arts Festival, San Francisco, Oct. 2007 and 2010
< Herberger Theater, Garden of the Soul, April - June, 2008; "Sensual Pleasures," Phoenix, AZ Jan - March, 2006
< Van Gogh's Ear, Prescott, Arizona, January – July 2007
< PACO - Phoenix Arts Collective, various shows, October 2006 – March 2008
< Contents Interiors Annual Juried Art Show, Tucson, Arizona, Spring 2006, Fall 2007
< UGC Imaging and Image Gallery, Phoenix, Arizona, July 2004 to present
< Esprít Decor Gallery and Framing, Phoenix, Arizona, April 2005 - April 2007
< Acariya, University of Arizona MBA Office, Tucson, Arizona, August 2004 to 2005, then purchase.
< Razz's Restaurant and Gallery, Scottsdale, AZ 2003 - 2005
< "Arizona Room 3," Mesa Arts Center, Arizona, October 2003 - January 2004
< "Crowning Dreams", Olympic Sport Art Show Fall 2003, and chosen for American Sport Art Museum and Archives permanent collection
< Tension and Release Curated by Jinchul Kim, Art Institute and Gallery, Salisbury, Maryland, October/November 2003
< Invitational Postcard Show, dana Gallery, Missoula, Montana, June 2003, selected for "extended show" through September 2003
< SummerArt 2003, Eleanor Bliss Center for the Arts, Steamboat Springs, CO, August - September 2003
< "Final Friday" at Wet Paint Gallery, April 2003, Tempe, AZ
< Arizona State Fair International Photo Exhibition, Phoenix, AZ, 1999 - 2002
Awards:
< 2002 Arizona Resident Award in Small Monochrome Division, Arizona State Fair Photo Exhibition
Collections:
< St. Joseph's/Barrows Neurological Institute, Permanent Collection, Phoenix, Arizona
< Eller Graduate School of Management, University of Arizona , Tucson, Arizona,
< "Crowning Dreams" chosen for American Sport Art Museum and Archives permanent collection
< Private collections of Dr. and Mrs. Robert Fortune and Fortune Vein Clinic, William Wolf, Attorney at Law, Dr. Carter Grampp, DDS
Fine Art Publications:
< A featured photographer with pieces from "Dance in Motion Series," Mary: A Journal of New Writing, Issue 4, Spring 2005
< Listed in 2005 Arizona Contemporary Artist Resource Guide, Studio Lodo/PCCA
< "From One Lily Pad to Another" published in the palette, VSA Arts, Winter 2004
< Cover photo Arizona Literary Magazine, Fall 2003 and Fall 2006
< Cover photo Scottsdale Airpark News, July 2003
< Contributor to Miami and South Beach Florida: a photographic pictorial, Twin Lights Publishers and PilotPress, 2002
Presentations:
Presenter at Scottsdale Center For the Arts, 2002 Artist "Slide Slam"
LITERARY
Publications:
> Contributor to Chicke Soup for the Soul: finding my faith, Short Story - Thin Places, October 2012
< Contribuotor to Anthology Behind Our Eyes: Stories, Pomes and Essays by Writers with Disabilities, January 2008
< Contributor to Chicken Soup for the Latino Soul, Fall 2005
< Contributor to 2006 anthology Something Close to Beautiful, and Fall of 2005 Dancing with Cecil by The Inglis House, Fall 2004, poetry of disability, distributed to raise awareness of, and education about, disabilities; "Many Mother's Days" included in a reading and discussion of the anthology in April 2005, by the Penn State Library's Department of Disabilities Services.
< "Guest Commentary" various columns in The Independent weekly newspaper, 2004
< We ... a spirit seeking harmony for a world that's out of sync, a book of poetry by Heather Kirk, PhotoGraphic Artistry and Publishing, 2004
< The Bible Advocate published short essay, "The Nature of the Thing" in April 2003
< "Letter from the Soul" and "Broken Shells in Paradise" printed in the Chicharney Times, Andros, Bahamas, 1994.
Arts Programming:
Art Assistant, Phoenix Art Museum's Family Sundays during Great Masters of Mexican Folk Art, 2004
"Students With Voice" Summer Arts Program for at-risk youth awarded Teacher Venture Arizona grant 1996. Based on improved behavior and reading, Honorable Mention at Morton J. Newell Awards.
GRANTS
Recipient of Writers Grant for Poetry Residency at Vermont Studio Center in 2005
Recipient of Arizona Commission on the Arts Professional Development Grant for 2005